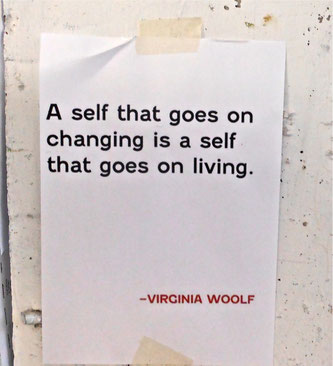 We make sure everything stays that way. We want that everything will get better.
And then we change something a little and - change us.
Welcome to crowdfunding "HOPE & GIVE".

Right now 64 fascinating human beings gave together 5.900 USD, the material cost of 51 paintings.
Now it needs some change for the remaining 679. Thanks, Virginia Woolf.